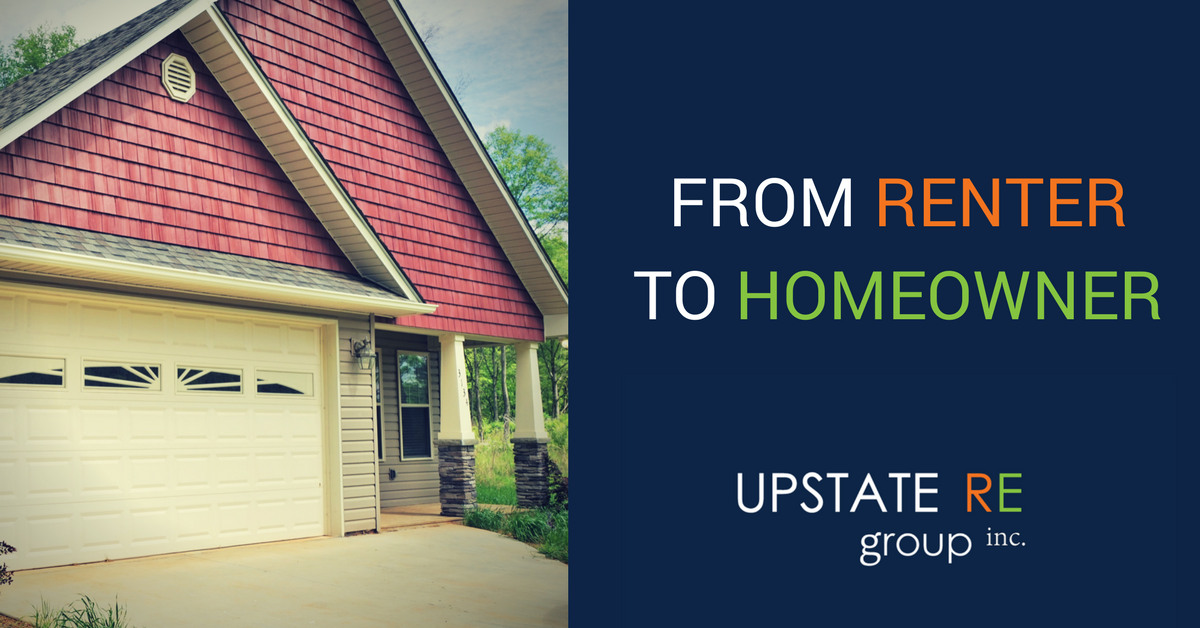 From RENTER to
HOMEOWNER


A FREE First-Time HomeBuyer Seminar hosted by Upstate RE Group, Inc.
When: February 6th 6:30PM – 8:00PM
Homeownership is one of the largest milestones in the "American Dream". This seminar will help attendees to navigate the challenges of purchasing their first home. Preparing them for the not-so-complicated process of homebuying.
Topics Will Include:
Loan Types
Acquiring A Home Loan
Preparing Your Taxes
The Building Process
Why Use A Realtor®
The Purchase Process
The Importance Of Title Insurance
Event Speakers Include:
Franklin American Mortgage – Julie Hoffman
Bagwell & Corley Law Firm, PC – Scott Almond
Upstate RE Group, Inc. – Cole Reynolds and Lee Sprayberry
Hawk Shadow Business Services – Debra Mowery
Wade Jurney Homes – Builder
SEATS ARE FILLING UP! Please RSVP by calling Upstate RE Group, Inc at (864) 991-9000, or by emailing Cole Reynolds at Cole@upstateREGroup.com